TEAM EVERGREEN KUNG FU GETTING READY FOR NEW SEASON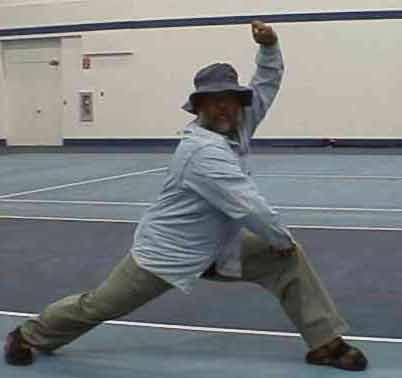 Ahh, spring time is here. Time for sun; time for fun; time for Bak Shaolin Eagle Claw Team Evergreen to begin its 2001 season. Last year we came home with 27 top-ten finishes from the World Championship Super Grands. What's in store for the team this season?
After a post-world championship, winter quarter-off season, it is time for Team Evergreen to continue its tradition of winning. We have a host of new competitors--beginning and intermediate club members who have competed before or are waiting to get their feet wet. For those of us that have been there, it is a chance to polish our skills further and gain more notoriety as one of the best teams in the west. For the rookie competitors, it is time for them to make a name for themselves in the sport karate arena.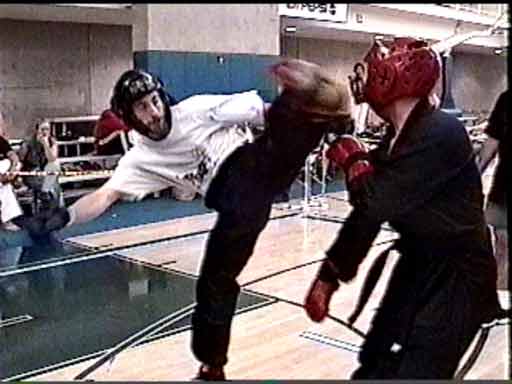 Team Evergreen is led by captain Jesse Harter, number one-rated fighter in the Pacific Northwest. Recently promoted to graduate manager coach, number six heavyweight fighter John Eastlake is a co-captain and assistant instructor for the club. Owen O'Keefe is the future 2001 team captain and student instructor. Shasta Smith is a co-captain and lead off fighter in Team Evergreen's 3 man fighting team. Number one-rated fighter Jessie Smith is captain of the women's team along with the team's number one-rated forms competitor, Loa Arnoth.
Some of the new competitors to watch for are Gin Harbold, who's got a long reach and the speed to use it, and Ben Green, who may capitalize on his experience in Tae Kwon Do and kick his way to gold. Some of the continuing competitors to keep an eye on are Kevin Barrett, who has a capacity for fierce fighting, and Ian Armstrong, who can rock and has already taken a beginner gold at the Northwest Martial Arts Association Championships.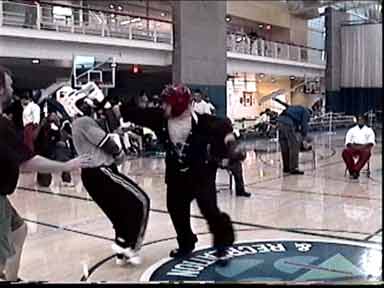 The team's first competition of the season is this weekend, just north of Tacoma. For the newer competitors, it is a chance to get into the action, some for the first time, and for the core team, it is a chance to use the skills learned in the off season.
The spring season was also sparked by seminars from National Coach Sifu Dana G. Daniels on the fundamentals of fighting techniques and from Grandmaster Fu Leung on the fundamentals of Bak Shaolin Kung Fu. The seminars were conducted over a two-week period at the teams training space in the Longhouse. The Longhouse has been Bak Shaolin's training space for the past four years and was electrified by the presence and teaching of Grandmaster Fu Leung and Sifu Dana G. Daniels. The seminars have helped all the members of the club consolidate their learning and reach a new level of skill.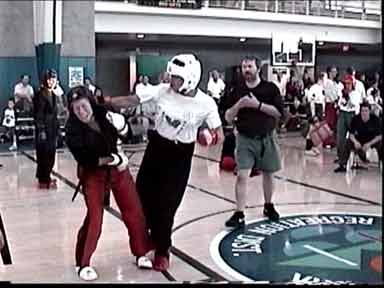 The women's team, led by Captains Loa Arnoth and Jessie Smith, is growing by leaps and bounds. There are many new members who are learning traditional kung fu, self defense and sparring. Women interested in training and/or competing can contact the women's team at 357-9137.
In other kung fu news, Owen O'Keefe is the coordinator for the newly chartered Shaolin Temple Cultural Arts Club. The club, which is devoted to discussion and appreciation of all things Shaolin, will be meeting weekly this spring.
Good luck to Team Evergreen in their upcoming tournament.